Progress post 09 2019: Seeker
The Seeker group - Another big group of 25 tiles. We found it in a HAK dated June 2005.
It was missing the root leaves AND, besides Fireforge, it's the only other group, which has these additional little branches holding the leave-meshes.
These small branches were only rendered when viewing from below, so, as in Fireforge, I missed to recognize them back then, when we started to analyze the existing models.
Like in Fireforge, it's some job (= pretty time consuming) to add and position all the leave meshes! I assume, that the one working on Fireforge and the Seeker was the same person. I can't tell, if the plan was, that this "small branches approach" was going to be added to all the other models. It is very nice looking, but very time consuming and it adds heavily to the number of meshes and thus the polycount! So, it might be that this approach would have lead to some IG-lags.
Meanwhile I added the root leaves and the "new" leave mesh version, but much work went into this model before (back then, when we started with this project): It had to be raised and the doorways still had the original smaller size.
This time, I decided to post some toolset-screens: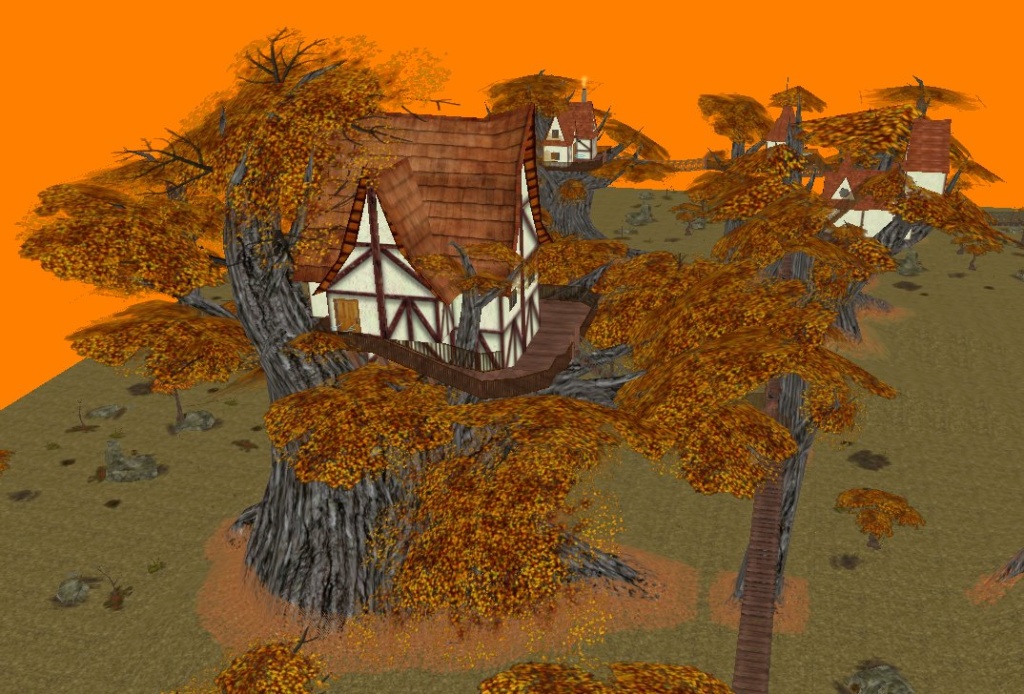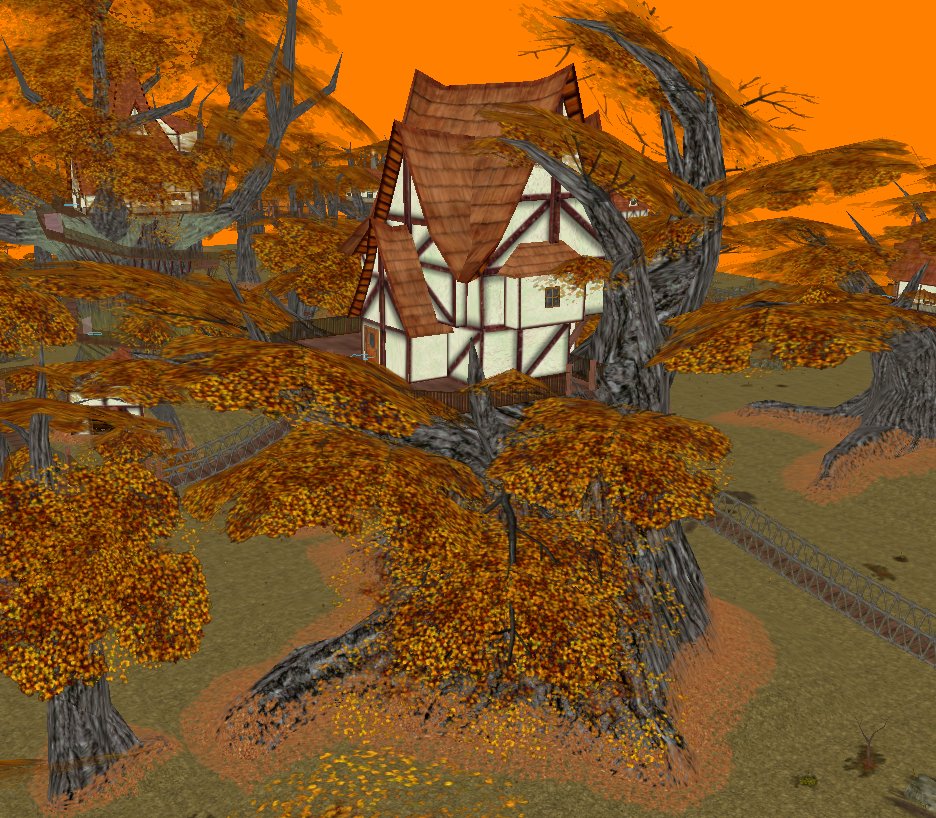 Interesting to see is, that there are not too many windows in this building. There is no interior to this group, so there is no way to tell, if there were going to be additional windows to be added (which I assume, because I'd make sense for such a huge building) and where these would have been added. So, regarding the windows, the question will be: Release it as found or add a few more… This decision I'll postpone and, after working on some more small things regarding this group, will move on to the Tass group.