The intention of this "tutorial" is pretty basic, yet can be used to learn some new things or different ways of accomplishing things you already know.
I will start the whole project with ANY exterior tile from any set you choose, the purpose of this is just to get the basic things you need and have them available without having to create them from scratch. In my opinion, this is MUCH faster than attempting to create new MDL base, mainlights, animation dummy etc, just take an existing tile, rename those objects and save it as a new tile to work from. Then delete everything else in the tile as we won't need it for this session: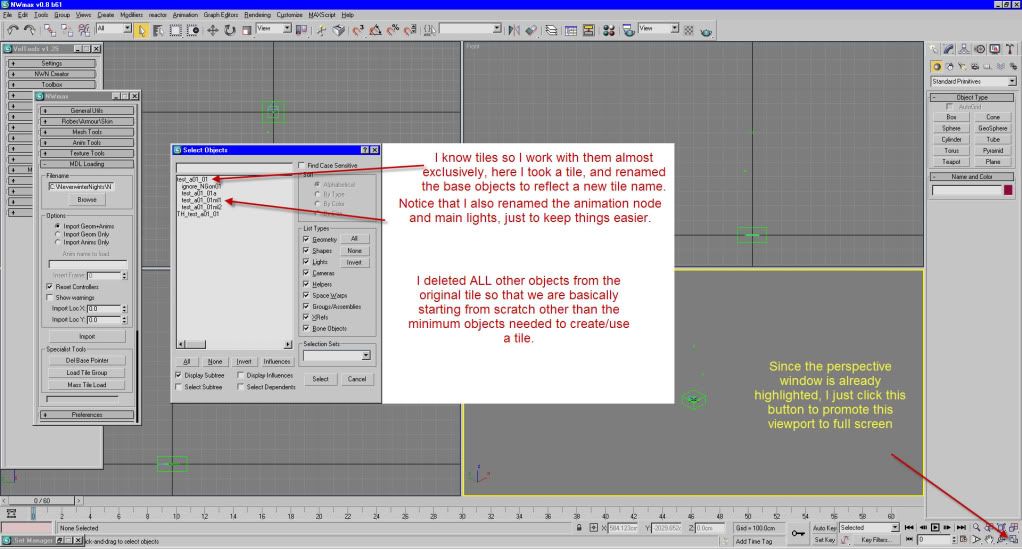 That image pretty much shows what I am talking about.
Now, since we are discussing a tile, all tiles need some sort of ground surface, since we deliberately deleted everything earlier, we will have to create one from scratch.
This next image will show how to create and use a basic object.
That is a pretty simple start. There are several "primitive" objects, and several more advanced primitives which we will get to a bit later.
Using the F12 (Move/Transform option) we center this base object, and then add the proper modifiers. Pay attention to the text in this shot, as it explains a few extra things.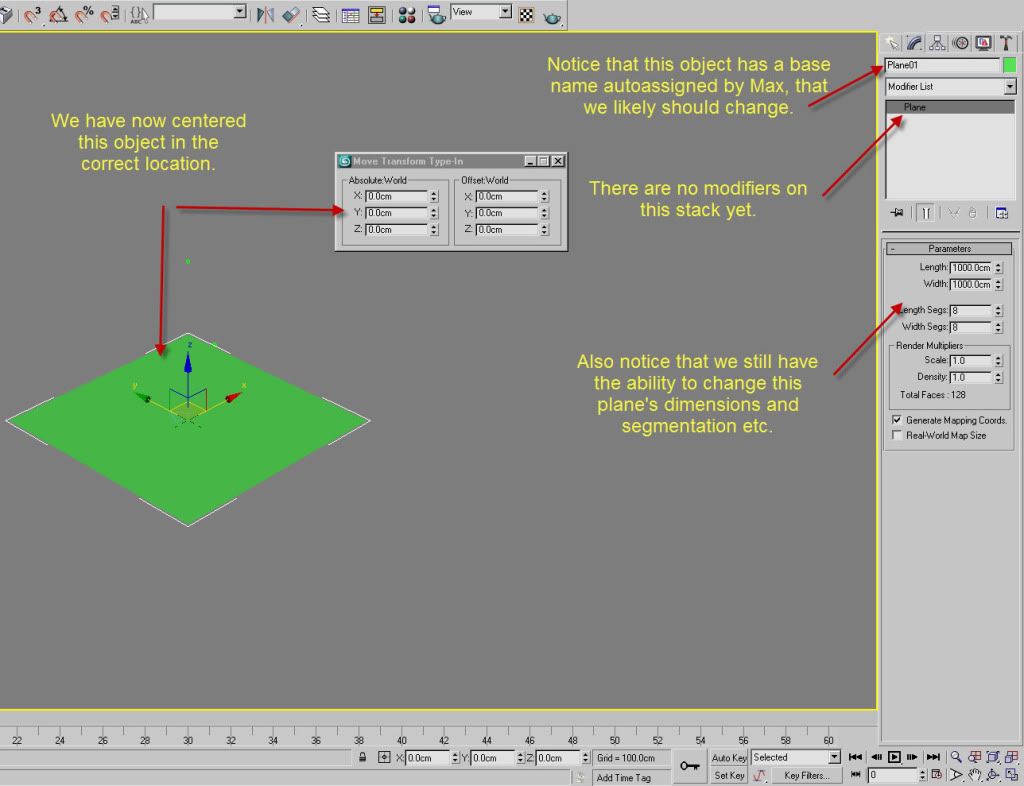 For ground planes you should set your segments length/width to 8 each. This will give us 125cm centers for the vertices on the ground. This is the default setting in about 85% of tilesets out there. You CAN still see the location to make those adjustments though, on far right of the above screenshot.
Here is an example of what I mean: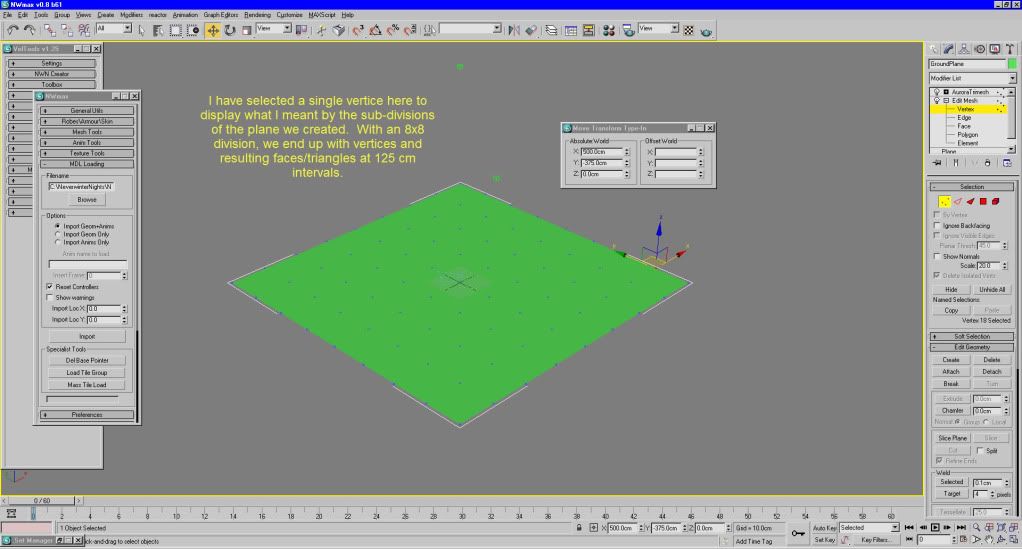 Next, we need to add the normal modifiers to this object, and rename it properly.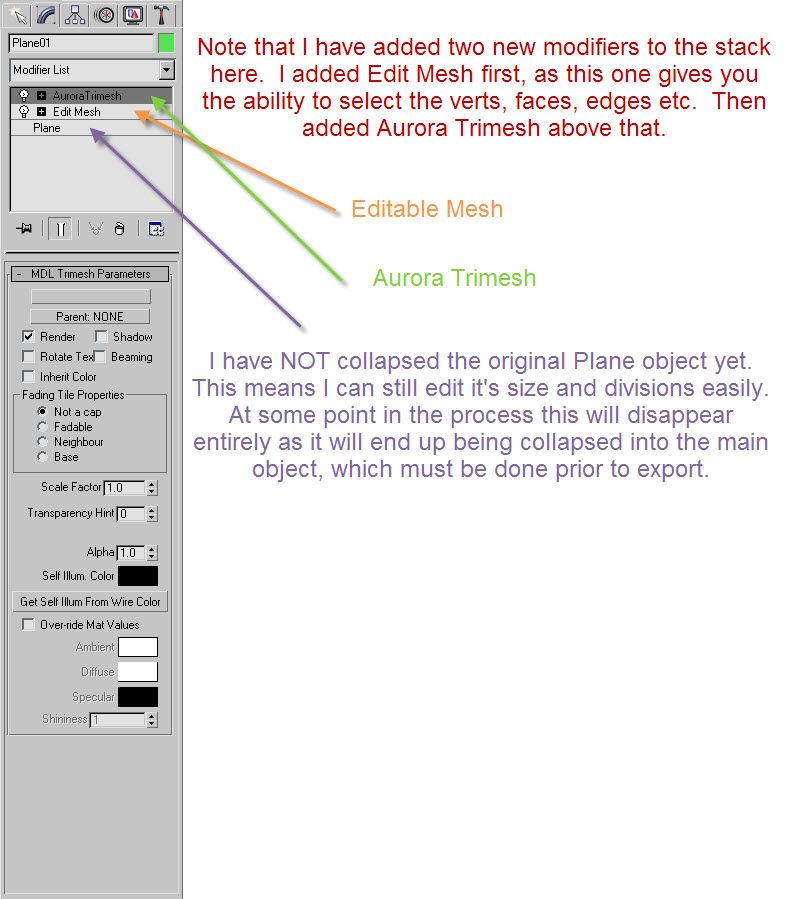 Note that if you just collapse the first modifier there, the one labeled "Plane" which, is the type of object that we created according to Max, you end up with the "Editable Mesh" already created for you, OR, you can add the modifiers to the stack. ANY modifier in the stack can be dragged up or down in the stack to adjust how things work. Most of the time, moving them around is not necessary, but there will be times when you end up with a modifier that is higher in order than the "Aurora Tirmesh", and it in reality should be below that, and typically above the "Editable Mesh" modifier. Things like "UVW mapping", or "Smoothing" etc.
Ok, so now we have a tile with a flat plane of ground... pretty boring eh?
Let's go create something more interesting.
Using the "Extended Primitives" we find something called "L-Ext", which will give us an object, shaped like the letter "L" but in 3 dimensions.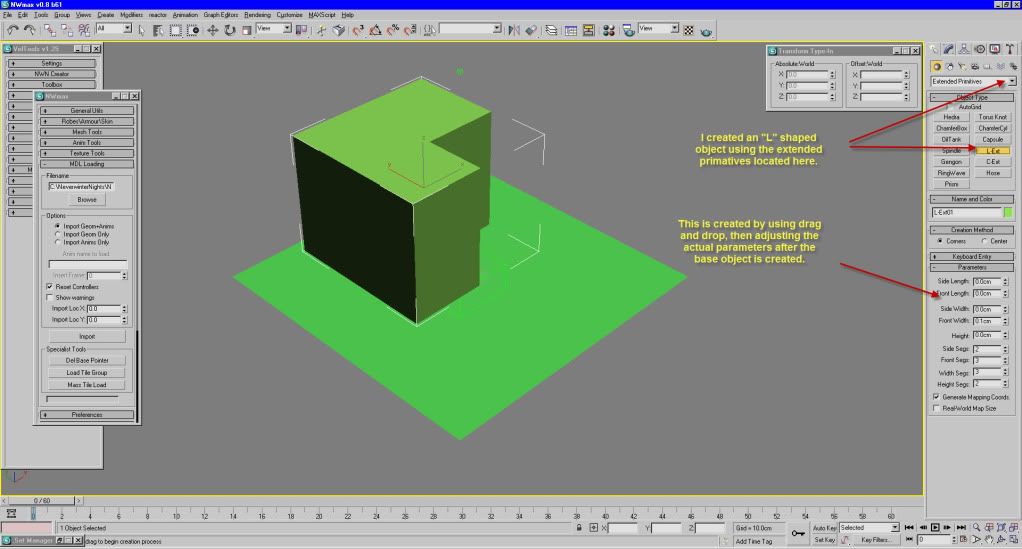 Notice the options for this object: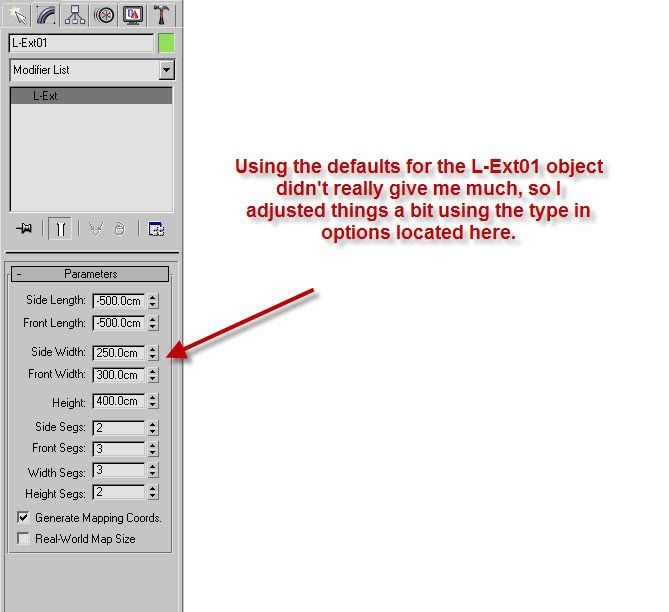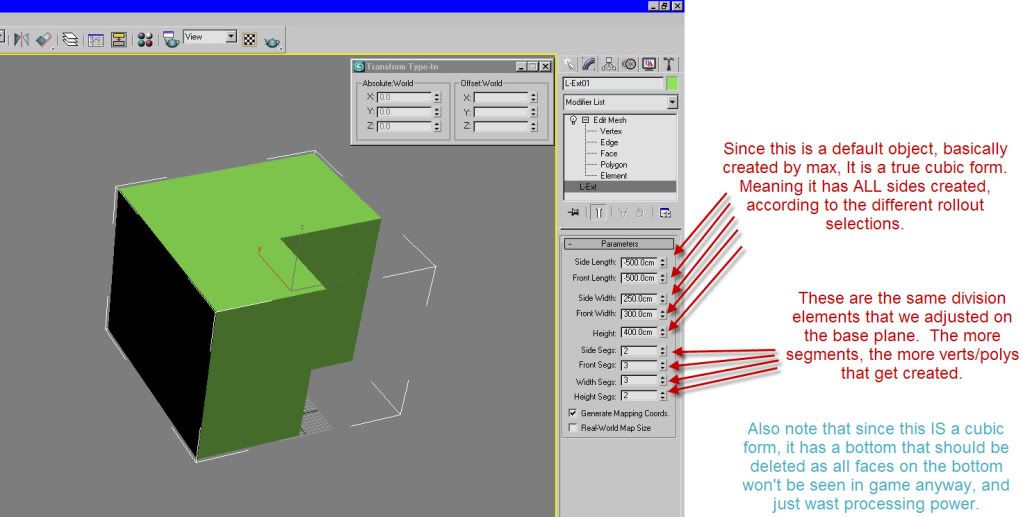 After getting the base object (Building) created, I need to remove some extra faces that get created by Max primitives.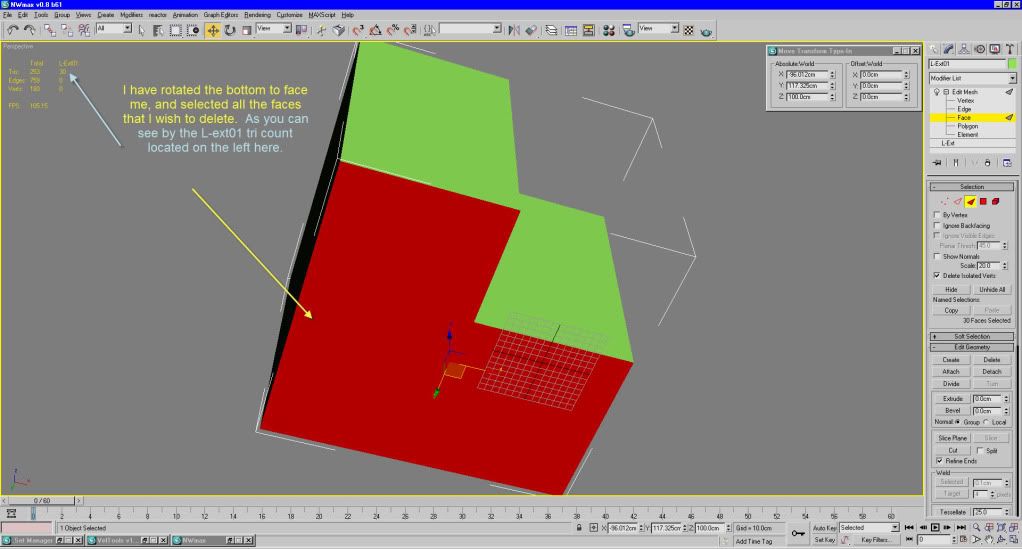 And same view, but with those extra faces deleted.