Since I'm at it, I continue with doing some "work in progress" posts on the mill group.
As written in some other posts: It was a VERY rough finding - even more rough than Meggins: It kept on exploding on me, because, because the transforms on many objects have not been applied. Sometimes the Gmax-function would work, sometimes is did not. Especially the tree gave me a very hard time! So, after some fiddling, I got all the transforms applied - back then, when I checked this group out for the first time (2014).
Also, it did not have any texture references and no walkmesh. Here is a screen: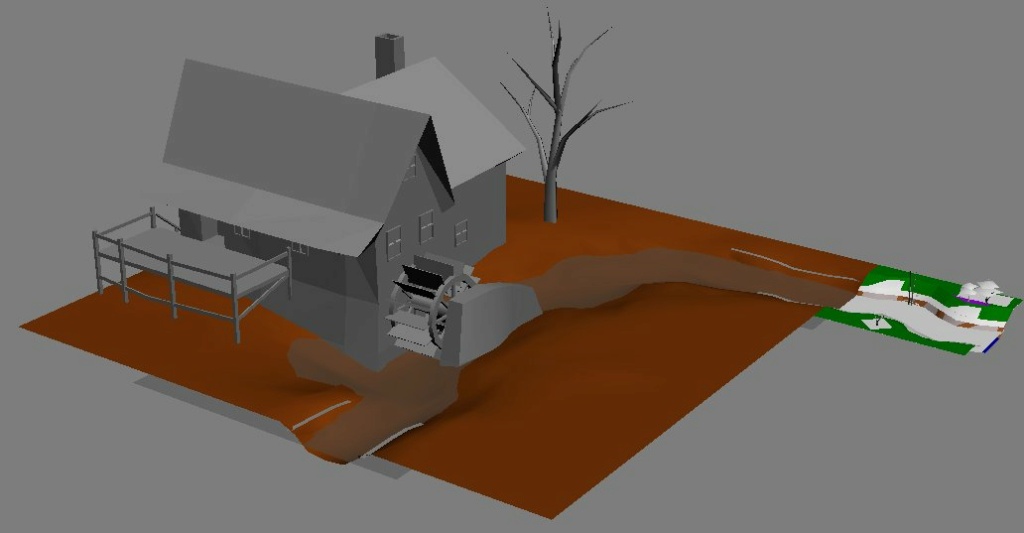 The original scene dates back to 2005-06-21, so as Meggins (2005-05-29) and Trough (2005-06-08), it's one of the latest groups, which seemed to have been developed for the Solace set!
Since textures are a riddle, those you'll see in the following screens, are just some tests - nothing set in stone, yet. So here is an early IG-test-shot: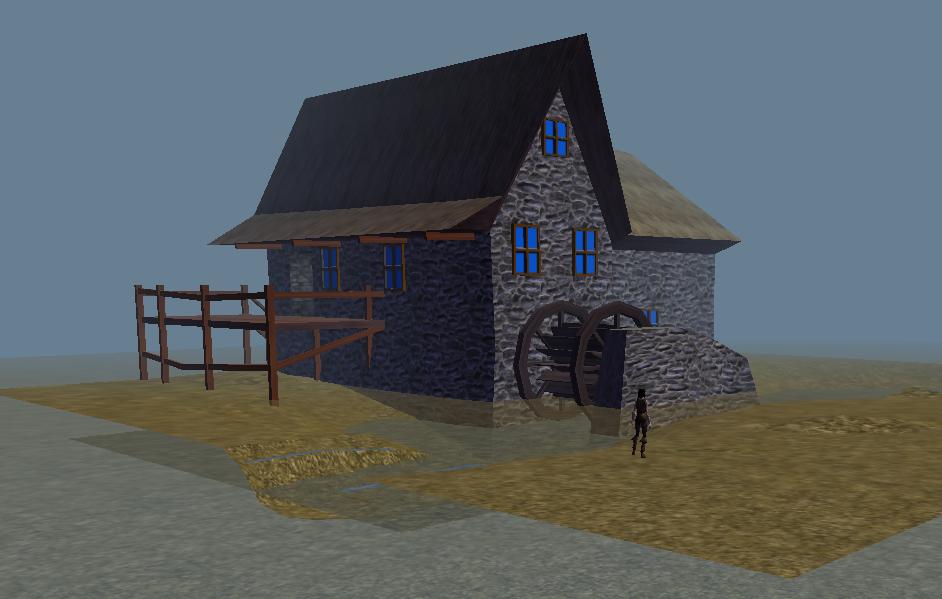 This is from 2014. As you can see, the tree is missing. Well, after the recovery, I "worked on other things and gave the tree another try in 2017: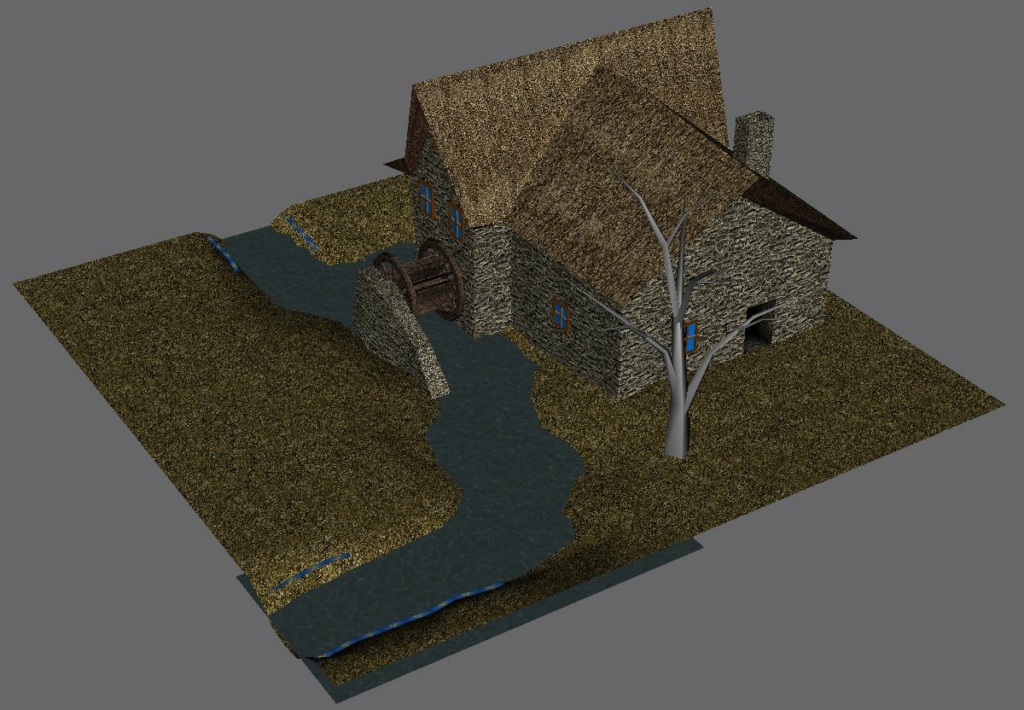 Remark: In the following screens, sometimes the tree is missing again, because of the "dirt-idea" (see below) and I plan to add it at the end.
All these scenes don't have a "real" walkmesh - just simple plains to make the model work IG. So now I picked up on this group again. First step was to create the "real" walkmesh. For this, I actually switched to Blender! With one more exception - an UVW-fix on some of the diagonal bridges, which was too much of a paint to align it in Gmax - all model work of the Solace set has been done in Gmax! But Blenders mesh cutting tools are far more convenient for this job (IMO). So I ported over the ground plane and the major geoms to Blender. The result looks like this: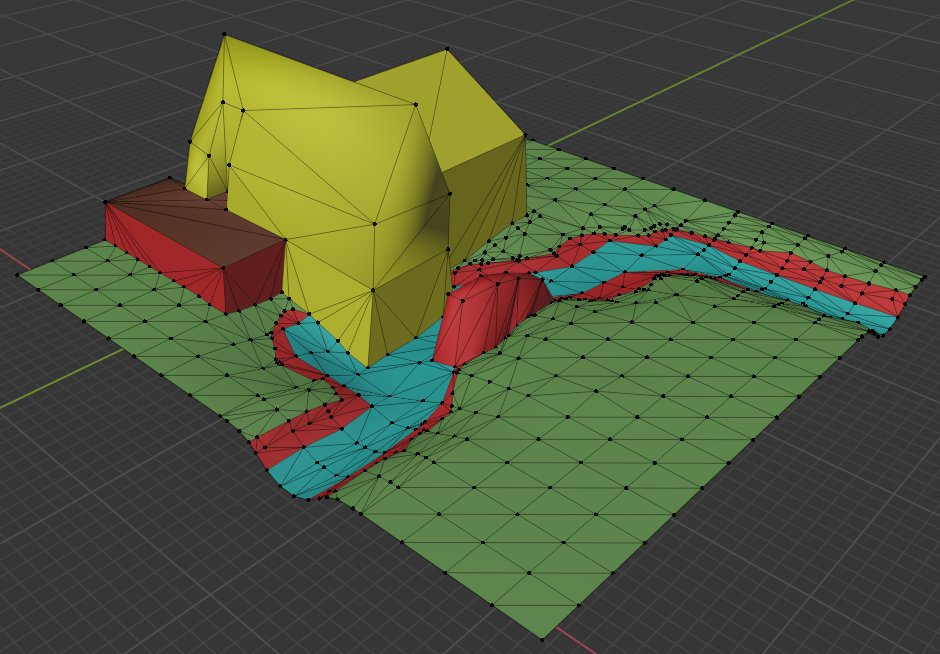 I brought that back into Gmax and "tilesliced" it.
The "dirt-idea":
As you can see in this screen, the porch stairs lead right down onto the grass-ground: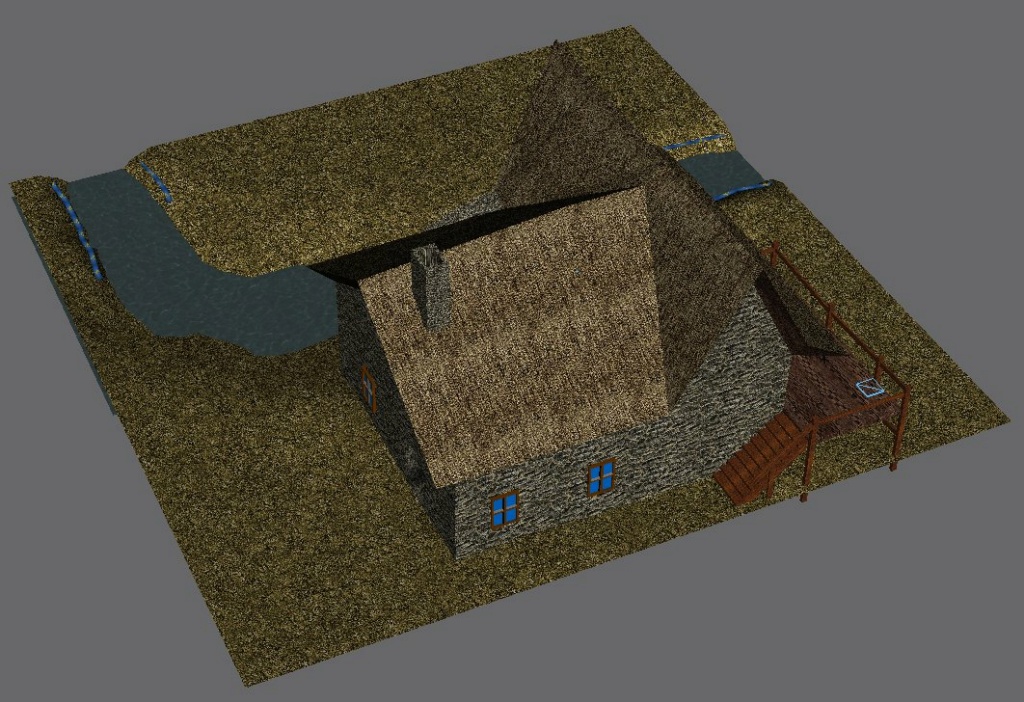 Since this group is so rough, it leaves some air for some additional shaping! I thought, a dirt path and some dirt space in front of the ground door would make sense. The original smithy group was an inspiration for this! So I came up with this layout (already in 2017):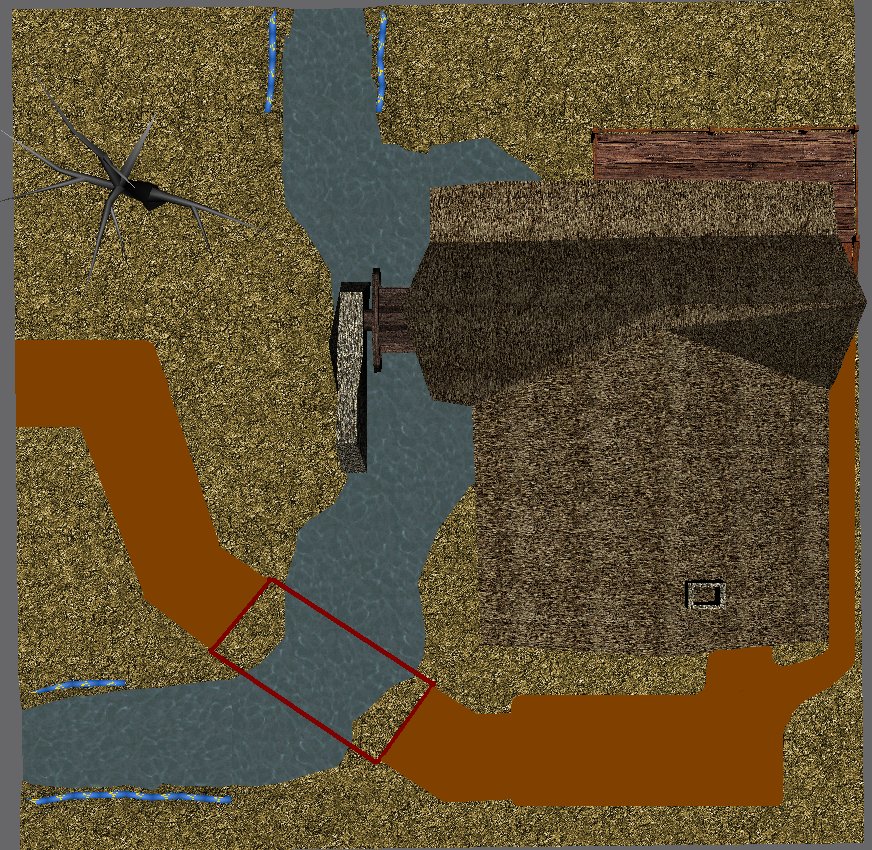 Remark: As you can see, for this idea, I moved the tree position.
But now, that I started to work on this group again, I am lacking the energy to actually add a bridge! But I kept the "dirt-idea" and made the road connection just opposite of the ground door entry: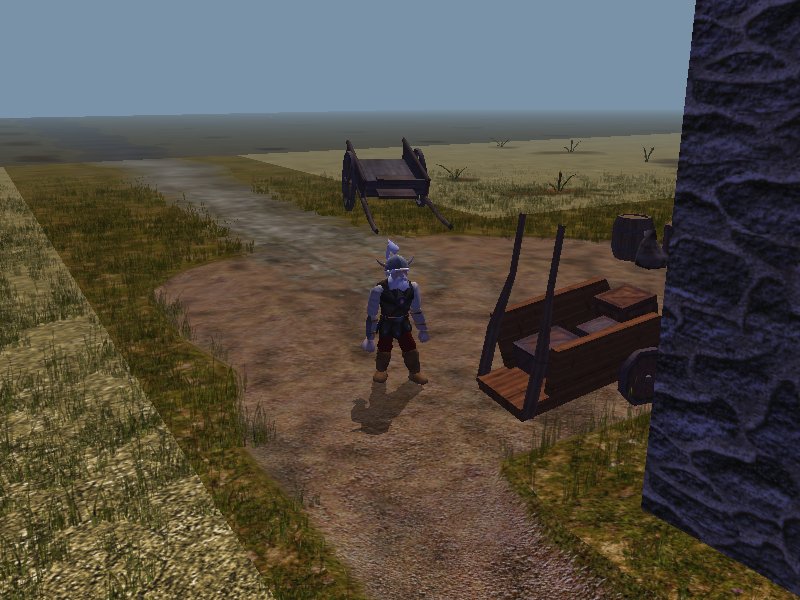 Remark: Those wagons, barrels and such are just placeables!
Well, with this approach, I'll be able to place the tree back on it's original position.
This is the end of part 1 of the mill report. ATM I'm working on the river bed. I'll continue this post, when I have more results.