Progress post 11 (2020): Large Tree Group
I worked a bit on this 3x3 group:
(Toolset view, to get a better oversight)
There is no building in that tree.
It was in pretty good shape! It already had the "new" root leave approach and a completely different approach regarding the canopy (all done by DLA), which served as an idea template for "my canopy approach".
I have exchanged the DLA-canopy with my version only to find, that - for this model - the DLA-version looks a bit better. The DLA-texture has small issues here and there: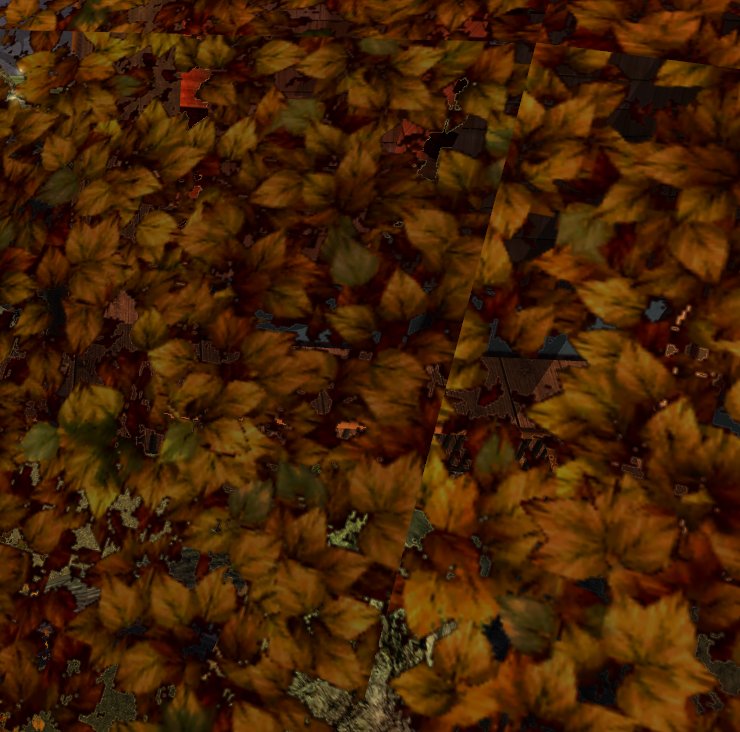 (IG screen)
But they are barely noticeable - only if you really take a close look. My version does not have those none fitting texture edges, but the DLA-version is a bit more dense. So I decided to re-implement the DLA-version.
All in all, I'd say, that this group was the most finished version of all the models in the HAKs we have, regarding, what I assume, were their latest ideas.
BTW.: The same canopy approach is to be found on the Inn and the Majere group! The only three groups, which have it this way!